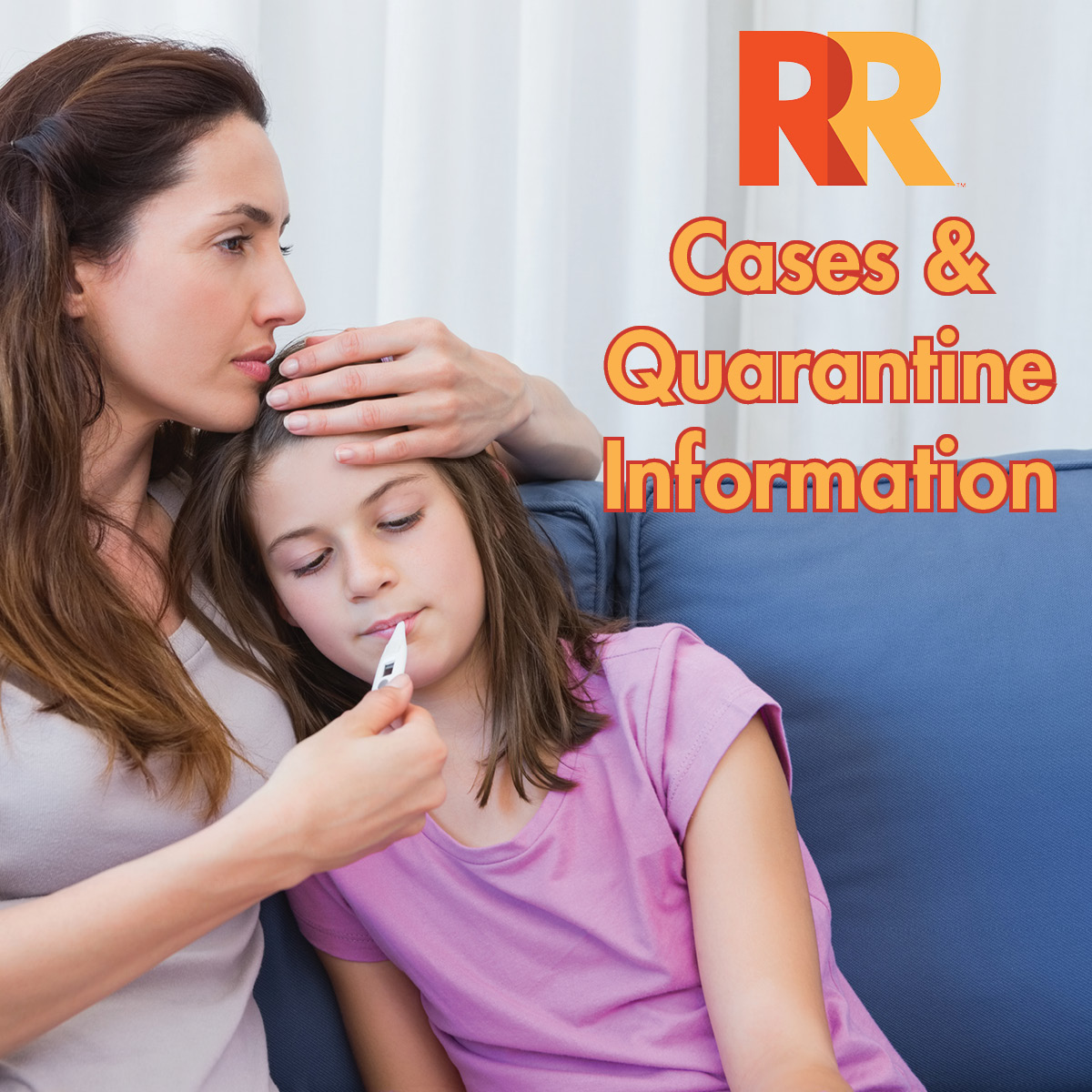 Looking for information not posted on this page? Have questions about school reentry or COVID-19 cases and quarantines within RRPS? We're here to assist. To submit a question, concern or inquiry about the 2020-2021 School Year Reentry Plan or current case status, please email: RRPSreentryplans@rrps.net
COVID-19 Cases & Quarantines
In order to more clearly report out on the Rio Rancho Public Schools confirmed COVID-19 cases and quarantines, we have created this web page as our status updates center. This page provides you with details on how many cases of COVID-19 have been confirmed in students and staff within Rio Rancho Public Schools, and the resulting quarantines, if any.
Sign up for the School Reentry E-Newsletter
Sign up to receive our short e-newsletter with information about the 2020-2021 School Year Reentry Plan. By signing up, each Friday you'll receive a short email with the latest news, links, resources, videos and updates about how our school reentry plans might impact your child, your family and our community.